Radom, Poland – detailed information with photos. Sights of Radom with description, location of the city on map.
Radom is a city in the center of Poland, part of Mazovia voivodship Mentioned in the second half of the 12th century.
In 1340, King Casimir III, at the site of the former settlement, founded city ​​of New Radom.
Pilsudski Street – main boulevard of Radom
In 1481, Radom for some time became the temporary capital Poland. 17th century was very difficult for the city: first Radom almost destroyed the fire, then was looted by the Swedish army. Only in the 18th century, the city began to restore its former status. Since 1815 in 1915 Radom was part of the Russian Empire. During the second World War I was occupied by the Nazis, liberated by the Soviet army in January 1945.
Streets of Radom
Modern Radom – large industrial, economic and Cultural Center of the Mazovian Voivodeship. Public transport The city is represented by 26 bus routes.
Streets of Radom
Sights of Radom
Cathedral of the Blessed Virgin (Katedra pw. Opieki Najświętszej Maryi Panny) – neo-gothic temple built at the beginning of the 20th century.
Cathedral of Intercession Holy Mother of God
Church of sv. Wacława (Kościół w. Wacława) – church, built in 1216. In 1440 the building was expanded and partly rebuilt in gothic style.
Church of sv. Wenceslaus
New Town Hall (Nowy Ratusz) – Town Hall on the market square. Built in neo-renaissance style.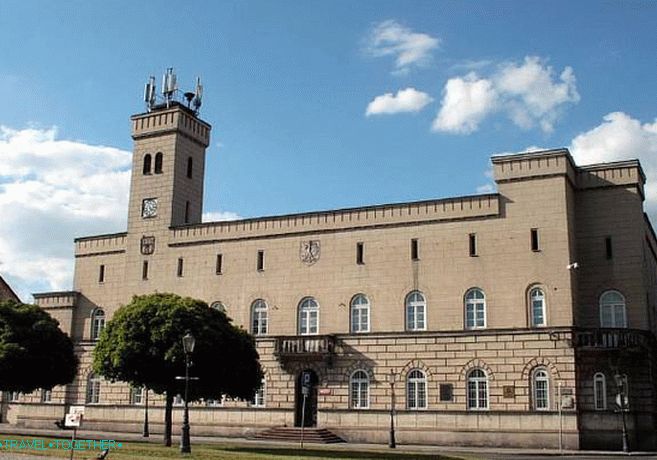 Town hall
Radom on the map