Edinburgh Castle in Scotland – description of the castle, impressions, map.
Edinburgh Castle – the ancient legends
Yeah, really, deeper antiquity and the truth is difficult imagine … Edinburgh Castle, the immortal is like a true Scottish Highlander, probably even he himself would have found it difficult to give an exact answer to the question of his age. There is an opinion that absolutely near the summit of the now extinct volcano, the first buildings originated in antiquity. But only in the Middle Ages Edinburgh the castle found its modern features.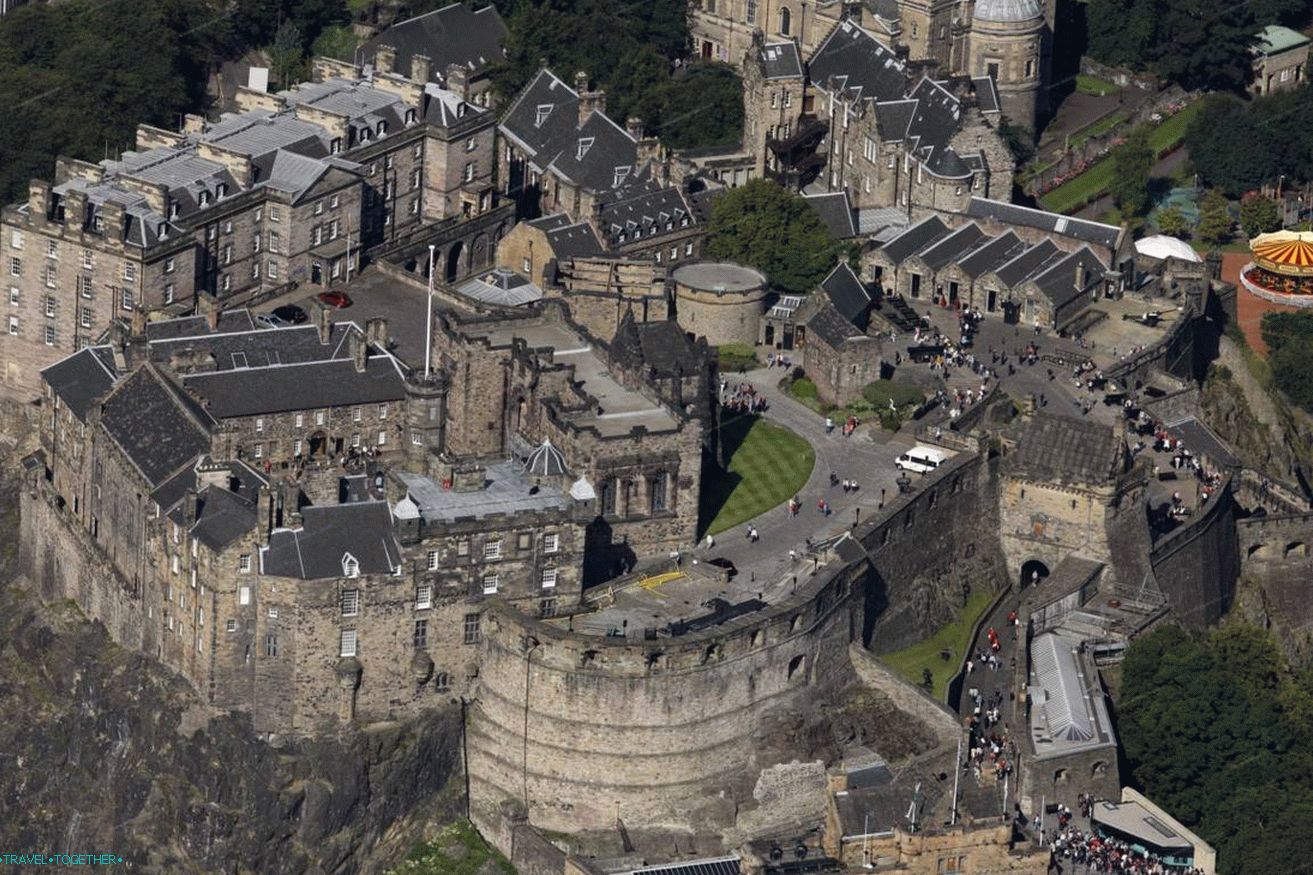 Being conceived as an impregnable fortress surrounded with three the sides of the cliffs, the castle became that Scottish treasure, not capturing that, you will not get the country. And Scotland at all times was a tasty morsel for the same English …
In the depths of the castle is still kept the Scottish crown, and a chapel built near this austere structure is considered The oldest architectural monument of Scotland. In the dark corridors You can wander the castle indefinitely, imagining which cunning and insidious intrigues trudged within these walls as they tortured and executed the state criminals of the time of Oliver Cromwell and The English Revolution … What did not see this castle on his long century!
View of Edinburgh Castle
Today, Edinburgh Castle is the main reminder of the glorious and the majestic times of Scotland, its monarchs and brave warriors. This is a story frozen in stone that is still written with the onset of every new year, every new day …