More than 19 times in independent travels, I rented a house with using the Airbnb site. Therefore, I decided to share my experience: leave feedback and show how to use the service and save on hotels – and most importantly, in which cases it is worth taking an apartment, and in which – it is more profitable to use Booking?
Honestly, I have never had serious problems with airbnb.ru, and I am 99.9% satisfied with it. Stop, and where did one go hundredth?
Content
What is and how it works
My review of Airbnb
Booking instructions

Ways to communicate with the site
Cancel a reservation

Positive Traveler Feedback
Negative reviews
Airbnb for visa
Additional site features
FAQ
4 ways to save on Airbnb
What is Airbnb and how does it work?
Airbnb is a website for booking accommodation worldwide. And, private housing – rooms, apartments, and for different periods – day, a week, a month or even half a year. Is the largest service allows you to rent an apartment, and works in more than 190 countries, 35 000 cities and with an audience of ≈150 million customers and 640 thousand. owners.
How does it work? Hosts post announcements about the delivery of housing, and travelers are looking for the right option. Payment is made through the website when booking, but money the landlord comes a day after arrival. All measures security, of course, provided, and access to the service have registered and verified users.
What do you like?
The system is looking for apartments for any budget. I lived like for 400 rubles in a day in Bali, and for 12,000 rubles in the United States.
Accommodation at Airbnb is not a faceless hotel room, but apartments with flower pots, paintings on the walls and tablecloths in the kitchen, i.e. with all the usual attributes of the place where people live.
Acquaintance and communication with locales
Meet the owners themselves (sister / friend), who, as a rule, Friendly set up and share a pair of wake and passwords. This item to me like most of all – you really feel how you turn into local with keys in hand and knowing where to buy delicious croissant.
Payment options in parts and booking not only accommodation, but and "impressions"
The last is intriguing, right? Options entered recently, and below I I will tell about them in more detail. The development of the site does not stop, and it's great
Promo code for the first booking in 2100 rubles (or $ 37)
Valid for beginners when navigating to an invite. Condition: amount armor – from 4500 rubles
Получить скидку $37 >>
What kind of accommodation can you find on Airbnb?
Virtually any – rooms, apartments, bungalows, villas and even tree house! Searching for accommodation in one city is usually It takes from 30 minutes to an hour – I look at photos of apartments, I read reviews "happened" (I translate and foreign language). Also compare prices with RoomGuru – it happens that the good old number in 3 wins the stars.
My review of the Airbnb site
Our apartment for 4 people in Jerusalem – $ 100 / night
Why am I for Airbnb? Without a doubt, such a booking system housing is very convenient and, most importantly, quite budget compared to with the hotel search service (especially if you need to rent for 2 weeks and longer, or on the company). Usually for the money spent on renting a whole apartment or a spacious room, among hotels you can find maximum hostel. This is especially true of large cities – Paris, Barcelona, New York.
For all the time of use I have not come across cases in the spirit of "yes so again! .. ". Although such reviews on the Airbnb site in the vast Ineta is still there. Most negative comments on the forums boil down to one thing: stumbled upon a bad host (canceled reservation for the week / apartment dirty). In fairness, I note that the popular hotel search engine has made me much more "kidalovo" – left without shelter in Hong Kong at exactly that The moment I left the airport.
So, where we managed to live in airbnbishnyh apartments / rooms / houses? In some countries we have been several times and used the service on each trip:
Spain, Barcelona)
Israel (Tel Aviv, Jerusalem)
France Paris)
Thailand (Phuket, Pattaya, Krabi)
USA (LA, NY, SF, San Diego)

Georgia, Tbilisi)
Russia (Moscow, Sochi, Adler)
Indonesia (Bali)
Greece (Athens)
Italy (Milan)
Important: you choose not only, but also you! A couple of times I found cool options, send a request and … received a refusal. The master comes a few requests from guests, and he himself determines who he is like more / who is more profitable to him. Write about yourself in more detail?
In general, reviews about Airbnb positive and unpleasant moments occur because of the banal inattention. So let's be clear and step by step: how to book accommodation and what we ALWAYS pay Attention.
Booking apartments and apartments on airbnb.ru
If you are on the site for the first time, use the Airbnb promotional code on 2100 rubles.
Note: if not the first one, then here is a life hack – register mom / dad / friend (remember that the bonus is not entered, but automatically counted when clicking on the link), and the discount coupon is again will work. ?
After the usual RoomGuru or Booking at first glance service may seem a bit more complicated. True, in fact, everything is pretty intuitive and understandable: understanding the work of the site is a matter of five minutes
How to use the Airbnb. ru home search site?
The view from our Phuket apartment – 650 rub / day
Step 1. You need to register on the site, activating the promotional code for $ 37, and further:
add a photo
write a little about yourself
confirm e-mail, phone number, bind to Facebook, if you have an account
You may need to download a passport scan and click a selfie. on webcam. All this is done for security reasons, and your documents are not transferred to third parties.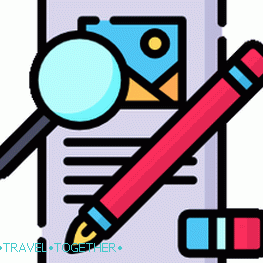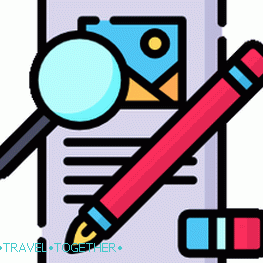 Step 2. Go ahead – search for housing for travels. Apartment reservations are available in almost any city of the world. To do this, set the parameters you need on Airbnb:
city
dates (from 2019 the numbers fall together with the cost – conveniently)
and the number of people clicking on "apply" and then "housing"
and here they are – all rental options for your dates, from luxury townhouse in the center to the bum-style tents by the lake (I told you, on any wallet? ? ).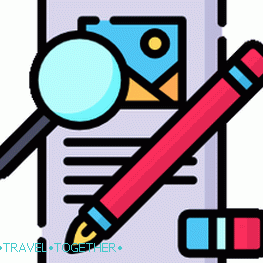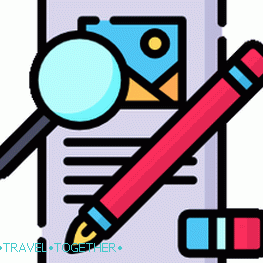 What are the filters?
Type of housing (whole, separate or common room) – I usually don't choose anything here; ads. You can spank, for example, the first option, and the house / apartment will be fully in your – temporary – ownership
Price – you can choose the border amount that you ready to pay per day (from 0 to 50 000+ rubles)
Book instantly – see a step below
Trip type (for families / business trips) – in my view, not quite relevant filter, because the option is more interesting and cheaper you can find and just in the tape
Others – if necessary, specify the number bedrooms, amenities, neighborhood or tick "unique accommodation" (forest hut, yacht or houseboat??)
Step 3. We study housing – a brief algorithm this is:
watch prices
we determine the location on the map to the right (when you point the cursor on the ad, its price tag is highlighted on the map)
open a few vending apartments
read reviews
When you click on housing, you can see detailed information about rules / conditions of living, photos of rooms, reviews travelers and host. I advise you to pass CAREFULLY literally for each letter. The site works in Russian, so There is also a magic "translate" button. Pay attention to the section "Facilities". It happens that the owners include breakfasts – they pretty simple, but still nice? Plus, it saves both time and money.
Our apartment in New York (Brooklyn) for $ 67 / night for two – in it has a robot, a fireplace and even a cinema (they wrote in more detail in telegram @howtrip)
My advice, how not to fly and do not overpay:
1 I never choose apartments that I don't have reviews or a small number of them (2-4). Although I admit that everything with something is starting, and here is that cool loft with zero responses through a month or two will become a super-expansive offer. But I think his I will step aside.
UPD: I changed my opinion and now I look at the "news". And all because they sometimes offer a 20% discount to the first 3 to the guests. Bronil is already two times, and successful!
2 From the whole heap of rave reviews, I mark those that automatically generated by the service "The host canceled this reservation … ". So, the owner canceled the reservation for so much days before the arrival of the traveler – if they are 3 or more, I pass by
3 An important factor is the frequency and response time of the host. (can be found below reviews). They demonstrate a person's attitude to Airbnb – scores or really responsible.
4 There are several above the red button "Request a reservation" the lines that make up the final cost, but specifically these not always occur:
Cleaning fee – I see no need if I am going to 3-5 days or even a week. In principle, it is small – up to 2000 rubles for all accommodation
Weekly / monthly discount – is this your favorite? If a If you book an apartment for 7 days, then some hosts drop 10-15% from the price, and if for 3-4 weeks, the discount can reach up to 30-40%! That is why Bali cost me 400 rubles per night.
5 And someone enters and pledge for the safety of property. You can find out about it in the "House Rules" section, expanding them completely. Interestingly, it is not written off and not freezes on the map when booking (and certainly not given to the owner in cash). If after eviction the owner complains for damage, Airbnb considers the claim (of course, with your participation) and makes a verdict – pay the amount or forgive. I'm not yet had experience with pledges.
6 Do not click on "Request reservation" right away. First write to the owner (in the "Host name" section "Contact"): ask something about the apartment or just mention, how you liked the option. But be sure to specify Whether the desired dates are free – the calendar can go awry. Besides, it will save your money from the treacherous instant booking.
7 What is "instant booking"? The host has set automatic confirmation of armor, not manual. Accordingly, and Money on the card is frozen immediately, without waiting for the final word from the owner. In fact, this is a convenient option, and lining (cancel) occur extremely rarely? Red button "Request Booking is the usual, and booking is instant.
8 View cancellation rules. Flexible, moderate, strict – depends on them the amount that will be returned to the card, if you decide to cancel the apartment.
Step 4. After your request the host has 24 hours to accept or decline a reservation. With a positive outcome payment is made, and airbnb.ru provides access to all information about housing – the exact address, telephone for communication.
What should be considered in matters of finance (how does payment):
Airbnb takes a commission of 10 to 15%, the value of which depends on the cost of booking
Оплата всегда идет в рублях, не в долларах и не вeuro, even if the value is specified in such currencies. And better использовать рублевую карту, во избежание бешенойconversions
If you select "Share payment with friends" – a friend will not be able to pay with bonuses. Only those who reserve can use them. housing
Step 5. Wait for the trip and the day before to sign off host for details.
Entrance to a house in the center of Barcelona where we rented apartment – 30 euro / day
How to contact Airbnb?
Before booking for all questions write to support www.airbnb.ru/help. Unfortunately, the call does not work, they simply do not have such an opportunity.
If you made a reservation, and there was need to contact, find the letter in the mail "Your booking confirmed ". At the bottom there is a red button, go to the Center help, specify the problem. You will be prompted to write or call their Russian-speaking support service (toll free number). To the note: this most Russian-speaking support is often busy, few operators, so throw in English.
Recently I discovered their Vkontakte page – vk.com/airbnbhelp, there is also a good connection.
What happens if I cancel my reservation?
Canceled host: full refund or transfer to account another booking. You canceled: full / partial refund (depends on conditions).
If you choose accommodation with flexible cancellation, then no there will be no problems. Always pay attention to this. January 2018 years, we canceled booking in Thailand – the money returned to card within 2 days! ? Important: return takes place on the card that was specified when booking.
By the way, if you go to only one country for a week or 10 days, I advise you to see the cost of tours, it often happens that they turn out to be more profitable than an independent trip (for such countries like Thailand, Spain, Greece, Tunisia and other popular directions):
Travel insurance recommend also look for proven services:
What are the advantages of the site Airbnb.ru? Positive feedback from tourists
Apartment where we lived in Paris (August 2018) – 65 euro / day
The lowest prices for apartments around the world. And it is true! This is especially noticeable in large and expensive cities. As mentioned above, many offers are subject to discounts if booked at week month It is also profitable to rent an apartment by in terms of a person it turns out a budget. You can find cool offers for quite sane money. So, on Phuket I shot apartments for 600 rubles a day with a swimming pool and a gym. Not bad, huh? And in Barcelona – a room for 600 euros for the whole month.
Simple and clear site. This, of course, is not quite a tangible plus, but many services have big problems with it.
All sorts of options – you can find luxury apartments with view of the whole city, a small and cozy apartment in a residential area with local. In general, the choice and prices for every taste.
Renting accommodation on Airbnb, you get to know the locals, you feel the culture of the country. What is quite difficult to catch if you settle in a hotel and you communicate with the employee at the reception desk, programmed to smile.
Service decided one of the main problems for many – complete payment – and now it is not necessary to give the entire amount when booking. Can be divided into two parts, and the second hold for ≈2 weeks before the trip. Condition: total amount – from $ 250, date of travel – no earlier than 4 weeks.
What are the disadvantages of the site? Negative reviews
Our accommodation for a day in Moscow on Bolshaya Sadovaya – 4200 rubles / day for three
Before I say a few words. Here I read the message, and I think, if everything was as bad as some describe, so Airbnb would have been blown away long ago. Well, and through one, of course, is to blame – carelessness of the user himself.
If you were advised of a specific accommodation – for example, Michael's cozy apartment in NusaDua – find it by name will not work. it more than once it became very uncomfortable for me.
Payment at time of booking. Now you can divide the amount by two stage, but back in 2017 it was not that I was not wildly suited. Money, in fact, is in a "suspended" state several months, and maybe quite a large sum. Airbnbfinally went to meet customers. I know you say that the hotel You can forget it at all without payment. But here when canceling the reservation substantial losses are borne by ordinary people who are not so much profitable. Yes, and this is offset by cheaper prices than hotels. On the other hand, you can always cancel your reservation (for certain time before arrival) and the service will return the full amount based on of the conditions that were spelled out in the profile of the apartment.
If any problems arise, the support service is very long. responds to letters. And okay, that problems rarely occur, but all they are. Last time I had a return question means. Surprisingly, the money returned faster than answered employee – 2 days vs.5 days?
The negative reviews about Airbnb abound in the following: a fraudster who has tricked a bad apartment or canceled a week before arrival. But just in case comments on housing, host rating and the ability to contact up to reservation. Always carefully read every comment. See the date of registration profile and photos of housing. If there is any questions, be sure to write to the landlord – in this and unlike Airbnb from the hotel search engine, that he is talking about communication and expectation. In addition, the service is really customer-oriented. – every cancellation is accompanied by a discount coupon, and for non-compliance of the conditions are returned money (after the proceedings). But from the need to look for new housing and unpleasant emotions it is not relieves. This is where one missing hundredth is hidden.
Speed – people are not always online after booking need to wait for confirmation of the owner. So if you book accommodation in the morning and planning to settle in the afternoon, it is better to look for hotels and via Roomguru.
By the way, if you stopped at Booking, check: did you receive возврат 1 000 рублей >> с бронирования от 8 000 рублей?:)
Is Airbnb reservation suitable for a visa?
Embassies accept airbnb reservations for a visa. For example, we did Spanish Schengen and put some evidence from this site. No problem can be done for a visa to the Czech Republic, France and other countries.
Click "View trip plan" and print a detailed receipt. It displays the names and dates.
What other features does Airbnb offer?
In addition to housing on Airbnb, it became possible to book various entertainment and activities with local. For example, we booked:
surf lessons in Bali for 450 rubles instead 1500 rubles on the beach
a walk on a yacht in Barcelona for 4200 rubles with human
capping and a lecture on coffee from the class barristers in Barcelona for 1400 rubles
Jeep safari in Dubai for 1500 rubles (morning)
Profitable? Without a doubt. Using the site in Los Angeles you can learn to cook ice cream in Paris book a review excursion in Rome to buy tickets for the concert locales. All this available on the "Impressions" button.
And since 2018, the search for elite housing Airbnb Plus is introduced. Options marked with this sign are cool dwellings with a maximum. amenities and hospitable hosts (and the corresponding price).
What else to read independent to the traveler?

Where to find tickets? >>
How to get to the business hall legally and almost for free? >>
Лучшие банковские карты для путешествий >>
FAQ
What to do if the apartment was not at all the same as a photo? Immediately send photos and videos of housing to the Help Center Airbnb. A complaint is usually considered within 3-4 days, but return the full amount + moral damage.
What to do if after confirming the reservation the host asks do I have to pay extra or report that I have to cancel my reservation? No way If you do not cancel it yourself, otherwise, in which case, return the full the amount will not work. Contact the Support Center.
What does the review mean: "The host canceled this reservation _ days before arrival. This is an automated posting "? Host canceled the reservation for so many days before the arrival of the tourist. If like many marks, I close the ad. Although, in fact, owners also fall under the penalties for "plums", and considerable.
Canceled the reservation, but lost / replaced / stolen the card indicated in profile. How to return the money? Funds are not returned to card, and the account to which it is tied. If you re-released card, the issue is solved by transferring the amount from the account to the new card. If you have closed an account, you must contact the bank with a statement. Recently, he himself faced this question – all promptly decided in a week.
I want to change / shift the dates of the reservation, the owner approves that do? In the "Trips" section there is an item to change / cancel. Enter new dates, host confirms, get updated booking
This is my review of airbnb.ru. I am friends with the service and no for three years he didn't catch a hint of the "setup". What will yours be? ?Share in the comments!
Coupon from Airbnb and 3 more ways to save
1 It is more profitable to rent a house for a week or a month, since usually from 7 nights given a discount of 5-15%, sometimes more. If you need to stop for 2-3 days, it's easier to take a hotel or hostel on RoomGuru or Booking. On the second, by the way, you can also get 1000 rubles discount. (for any reservation)
Discounted stay for 7 days is cheaper than 6 or 5. And renting for a month will be more profitable than 3-3.5 weeks. It happens, that the monthly discount starts already from 27-28 days.
2 Why not take a chance and look for new offers (special badge nearby)? Some hosts discount the first 3 reservation, and it can reach up to 30-40% of the initial cost.
3 Some apartment owners add a fixed fee for cleaning It amounts to a tangible amount (who sets it up), especially if booking for 3-5 days. So try to find accommodation without cleaning up You can write to the host and ask – and if I clean up myself?

Sometimes they go to a meeting and the price goes down. But if against do not insist.
4 Naturally, life hack about which many know – coupon 2100 rubles for the first booking. BUT! Even if you already have account, follow the link, make a new one for mom, sister, aunt, friend and voila. So far in 2019 it works. And even on yourself you can, if you changed your passport or you have driver's license.
Optional: watch out for conversion. We already wrote about this in our article, in short – at the bottom right of the site Airbnb there is a little thing currency switch.