Thailand in the autumn is quite a budget opportunity to extend the summer: plunge into the blue waves and lie on the white sand under palm trees.
Of course, a little can darken the mood of showers … but they go very short intervals of an hour a day. This we checked personally. By the way, at the height of the season there are no less of them? Probably the weather changing around the world. In addition, rest in Thailand in September has more significant advantages – affordable housing prices and no influx of tourists!
Content
Phuket in September
Pattaya in September
Tours to Thailand
Weather in Thailand
Things to do?
Prices for tours
Guest reviews
Phuket in September
Considering that before the opening of the season in Thailand 2 more months, discounts Phuket vouchers for September are an added bonus for those who wish to rest economically at a fairly expensive resort. Here you can comfortably spend time and enjoy the silence or hang out till morning on Bangla Road.
A holiday in Thailand in September sets up meditation and relaxation, even to the accompaniment of tropical rain. By the way, they are warm. ?Despite short "respite" behind the clouds, the sun in The first month of autumn is still burning, and the tan sticks with a bang. What excites you is the sea – the temperature, like the whole year, perfect for swimming, but the loud noise of the surf these days is heard much more often. In principle, this explains the particular The popularity of Thailand in September with surfers – the waves that are necessary. ?
The atmosphere of the "non-season" affects both the local population and their ambitions to prey on tourists – tuk-tuki cheaper taxi more affordable, fruit for free. Prices for Phuket tours in September, as we said earlier, also reduced.
Price is per person when you purchase a tour on two
Where better to relax in September?
Do not attract the beaches of Phuket deserted in September – go Pattaya, Bangkok or the islands of the Gulf of Siam, where is the season rain falls on another period:
Samui, for example, will meet you in the wild;
Phangan you can visit the picturesque waterfalls;
Samet will provide quiet rest in cozy bungalows;
and on the mysterious Koh Tao there is an opportunity to see a monitor lizard. But with Be careful with this!
| | |
| --- | --- |
| | Beach holidays: Where else can you go to September? >> |
Pattaya in September
Pattaya in September due to the minimum rainfall is one of the most attractive tourist destinations of Thailand. Yes, the sea in Pattaya is not as clean as in Phuket or Koh Samui, but here is not going for this? The city has a vibrant nightlife and many sights, outlandish for Europeans. Even if you frankly dislike music thundering out of the speakers, relax in a disco club or a rock bar should be to feel Asian drive. ?
Do not miss the opportunity to visit the crocodile farm, ride elephants, visit ancient Buddhist temples and, Of course, try the delicious Tom-yam and Pad-Thai and experience for yourself real thai massage Moreover, Pattaya is most famous for affordable prices for everything! What sights are worth pay attention to Pattaya?
Найти туры в Паттайю >>
Tours to Pattaya
Going to Pattaya in the fall, give preference to the voucher from tour operator. In September you can fly literally for 55,000 rubles. for two.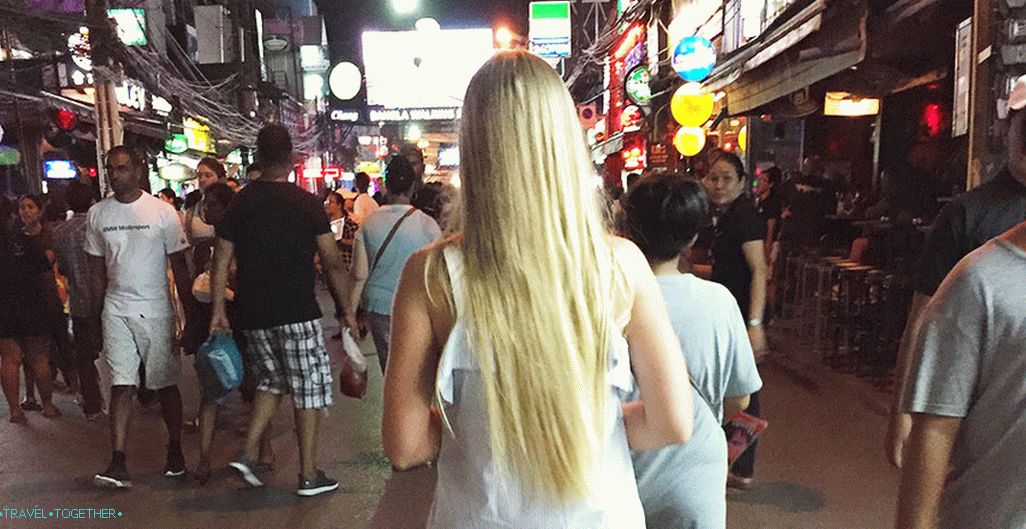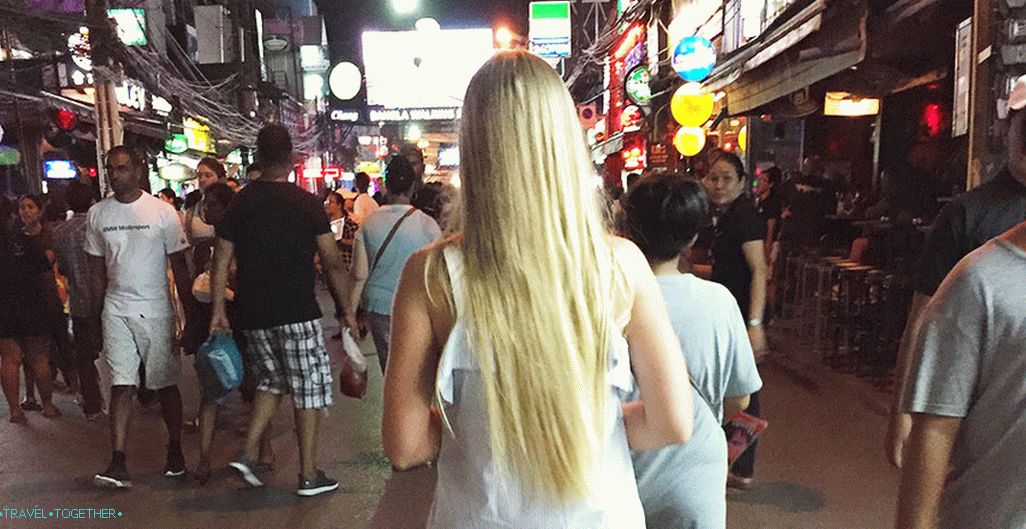 Our trip to Thailand – May 2017
Try to organize your perfect trip with the help of online tour search and booking services – Travelata and Level.Travel. Here collected offers from 120 reliable tour operators in Russia. To attract customers to them (tour operators) obviously need something to stand out from the crowd. They do it in mainly due to reduced prices. ? Us, for example, six months ago Immediately attracted the May ticket for 67,000 for two!
| | |
| --- | --- |
| | Where to go to Thailand: 10 popular places >> |
Tours to Thailand from Moscow in September 2019
Tours to Thailand in September will be able to pick up everything: and fans beach holiday, and athletes, and sightseeing lovers forced marches.
Want to sunbathe in solitude – welcome to Samui, hang out in clubs or learn Zen in Buddhist temples – in Pattaya Unlike Phuket, tourists at these resorts expect the weather is drier, it doesn't rain often and lasts 15-20 minutes.
Prices for trips to Thailand in September with departure from Moscow start at 26,000 rubles per person with accommodation in a 3 * hotel and included breakfasts (Fortuna Pattaya). By the way, despite the fact that "off season" does affect the cost of vouchers, the total pricing policy remains the same – rest in Pattaya will cost the cheapest, Phuket and Samui are much higher.
Tours to Thailand in September are especially attractive for gourmets. Thai cuisine is famous all over the world, and low prices in cafes and restaurants, plus autumn discounts on trips and frequent last-minute tours, mean the opportunity to relax cheap and "delicious"! Even though in Thailand there is no all inclusive system.
Phuket Tours
Are you dreaming to visit one of the famous "bounty" islands? The most advantageous time for a wallet is in September 2019. Phuket tours with departure from Moscow cost from 27,000 rubles per person (3 * Club Bamboo Boutique Resort & Spa). Hot tours can be found on lower price, but this option is for easy-going tourists. AND able to quickly collect a suitcase. ?
Should I go to Phuket in September? Guest reviews show which is definitely worth it. So what if it rains sometimes! AT tropical rainfall has its own charm, first, they are very warm, and secondly, they are extremely short, followed by a bright sun. But you can relax on the expensive resort of Thailand for the same money, That in Gelendzhik in July.
Tours to the island of Phuket in September will be attractive for любителей тишины, спокойствия и отсутствия китайцевtourists. ? 7 days in an exotic country fly by, if have the opportunity – choose a tour for 10 days or even 2 of the week.
Weather in Thailand in September
In general, the weather in Thailand in September is quite comfortable – The main thing is to know which place to choose for a holiday.
Love regularity and constancy, including in natural go to Pattaya or Samui. In these regions in Thailand has the most stable weather in September. If it does rain, it is exceptionally short, the sun shines predominantly, and the sea is calmer. The weather in September in Phuket is able to present surprises: the beaches will sweep over the beachmen, or the sun will get hotter as like in peak season. ?
The temperature in September in resort areas is kept at around + 29 … + 31 ° C. At night it does not fall below + 24 ° C, the sea – + 27… + 28 ° C the whole coast.
What to do in Thailand in the fall?
Rent a bike and explore the island
In September, guests of the Thai Kingdom are granted A unique opportunity to visit national holidays and festivals:
"World Gourmet" in Bangkok, collecting gourmets from around the world;
"Full Moon Party" on Phangan – the most massive party, abundant in fun, music, and alcohol;
In the last decade of the month, Vegetarian is held in Phuket a festival that rivals the Brazilian in terms of entertainment carnival!
What to see is a must – Royal Cup Elephant Polo, held annually in Huang Hin.
And where to go to Thailand in November, read our separate article!
Beach holiday
For sunbathing Thailand's most attractive islands September – Koh Phangan, Koh Tao and the most priority direction in this season – Koh Samui. Local reserves, parks and tropical jungle Beckoning to look at the vegetation and wildlife of the islands (monkeys, turtles, monitor lizards); coral reefs are invited to plunge with a mask (or, in a modern way, go snorkeling), and coconut and banana palm trees are immersed in gastronomic research. ?
Prices for tours to Thailand in September 2019
Predicting the weather on the island is difficult?
In Thailand, September, as we have already outlined, is the season of low prices. If you are planning an economical vacation for yourself, feel free to go to trip in the fall! Minimum package (flight, transfer, hotel and insurance) in Pattaya at the beginning of autumn will cost from 50,000 rubles (for two), and in Phuket – from 55,000.
Would you like to live in a more comfortable environment – for service always need to pay extra. The final price of the tour will depend on the level. the hotel and the services it provides, and exceed the minimum package 4-5 times. For lovers of exclusive recreation hotel industry the country offers luxury villas on the islands and hotel rooms luxury class. Pleasure will cost at least 118 000 rubles for Two persons. (5 * Celes Beachfront Resort)
You can relax in Thailand in September from 22,000 rubles per one man, if you pick up a burning ticket to Pattaya. For the money you will be accommodated in a comfortable three star hotel with the possibility sunbathe on the beach and walk along the city streets. For excursions and entertainment will have to pay extra, but the prices are very available, and food – even low.
Найти горящие туры в Тайланд >>
If admiring seascapes is not enough for you, then Be prepared for the following expenses:
Bangkok tour – from $ 60 (4 hours);
Excursion to the park Nong Nooch and participation in the show of elephants (with departure from Pattaya) – from $ 15, riding on elephants – $ 6 for 10 minutes or $ 12 for half an hour;
Day trip from Phuket to Phi Phi archipelago monkey beach visit – from $ 50;
famous transvestite show (Pattaya) – $ 30.
Holidays in Thailand in September. Guest reviews
Those who once chose rest in Thailand in September, reviews leave only positive. Autumn is the time of active flowering season, which is most pronounced exotic Thai of nature.
The rich flora pleases not only tropical flowers, but also gastronomic gifts. Bananas, pineapples, coconuts, papaya, pomelo in This country can be collected all year round, and in September they ripen some fruits that are only in the tropics, in particular, in Thailand. If you are relaxing at this time, be sure to try exotic sapodilla, mangosteen and rambutan.
The benefits of a vacation in September
The main advantages of rest in September is the lack of influx. tourists and a rich cultural program that falls on this season. And a particularly nice bonus: the prices of hotels in the fall, and accordingly, and vouchers, still quite low. This is especially true of the islands. Phuket and Samui – the most expensive Thai resorts.