21.04.2016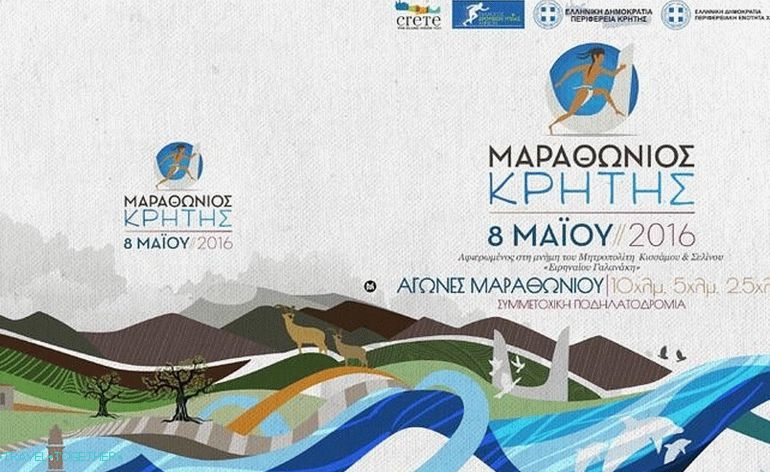 8 мая 2016 года живописном городе Ханья будетheld the first Cretan marathon. The race will begin in the historical downtown – near the old market. Then the route will pass through Venetian port and continue along the coast.
The marathon race will start at 8:00 and will pass by Kissamos and Maleme. There will also be a 10 km race, at 11:00 will begin 5 km race, at 12:00 – 2.5 km. And before the marathon, at 7:45, cycling race starts, which will be held on the same route.
Awards (medals and diplomas) will be awarded to the first three winners. among men and women. Cups will be awarded to participants who won the first place in every race. And those who come to the finish regardless of result, will give memorable medals.
Everyone is invited to participate. You can register on site crete-marathon.gr. Applications are accepted as from individual participants, and from groups (more than 6 people). Participation in the marathon paid and is 8-15 euros. To free participation in the races on 2.5 and 5 km students are allowed.
The marathon is organized by the joint efforts of the municipality, Association of Chania and Athletics Federation. It is assumed that the marathon will become a good tradition, and at the same time will attract tourists to the beautiful Cretan city.