20.07.2016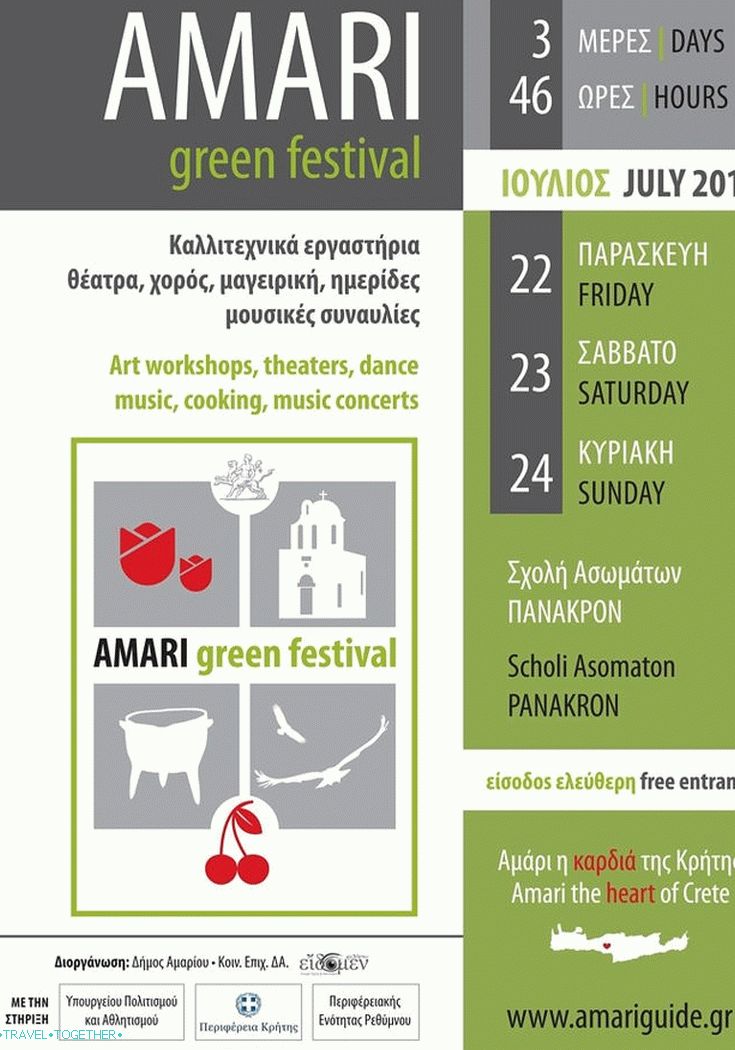 В деревне Схоли Асоматонin Crete (Amari municipality) are preparing for a three-day "Green festival ". It will start on July 22 and become an annual event. It is important and location: Amari is located in the very center of Crete and keeps prints of all civilizations that dominated the island.
"Green Festival" Amari is a celebration of nature, culture, history, music, folklore and gastronomy, which will demonstrate multiculturalism of the region. For three days in Scholi Asomaton will be held concerts, performances, food fairs and workshops on making crafts and traditional dishes.
July 22 in the morning local chefs will show how to cook Cretan dishes, and in the evening the lessons of traditional dances and theatrical performances. Festival day will end nightly concerts.
July 23 will be added to the same events. concerts of Armenian music performers. There will be workshops on weaving, iconography, pottery.
July 24 will be held concerts of the Balkan and Cretan music, theatrical performances and master classes. In some the events will be attended by dancers from Andalusia, which again will prove – "Green Festival" is aimed at the cooperation of Crete with other regions of the world.