07.05.2014
Есть много причин, чтобы любить Грецию. But what makes does the heart beat more often in the chest when it comes to Greece?
The journalist of the site buzzfeed.com was able to see 49 reasons Greece inspirations.
These are the reasons:
1. Greeks never hurry anywhere Flickr: yannisag
2. They can appreciate beauty moment flickr: linmtheu
3. Greeks are passionate about Flickr: nickchino
4. Greeks, like their ancestors, are great thinkers. (but sometimes they just love to chat :)) Flickr: vanou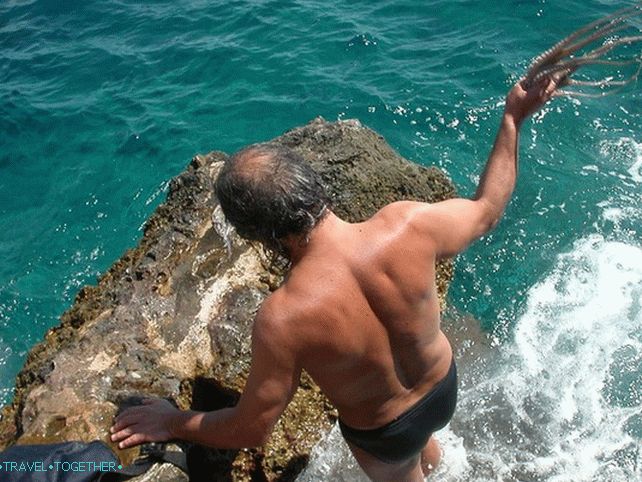 5. Closeness to nature Flickr: 63391301 @ N00 / Via Leezard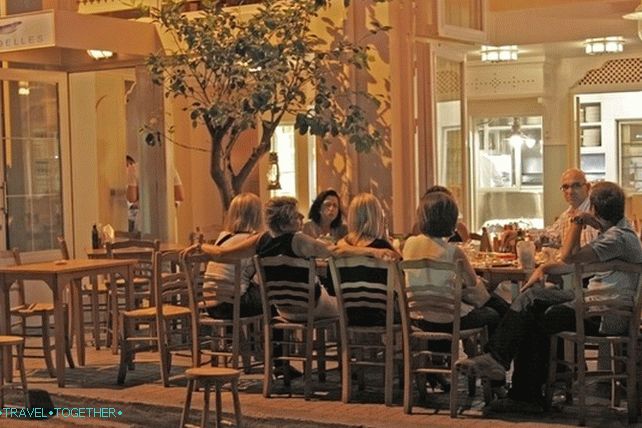 6. The family for the Greeks has Flickr paramount: papazimouris
7. They rest as if this is the "last time" flickr: linmtheu
8. In Greece, the Romans are very liked the Arch of Hadrian, built in 131 in honor of the Roman of the emperor Flickr: 27382580 @ N02 / Via Mateus Pabst
9. .. and the Crusaders City Knights on Rhodes Flickr: jlascar / Via Jorge Lascar
10. .. and to the Venetians Castle Methoni in the west of the Peloponnese Flickr: dubefranz
.. and the Turks Mosque of the 18th century on the island of Kos Flickr: jdawson554
11. 80% of Greece is picturesque Mountains White caps of the mountains of Crete Flickr: pappousaki
12. And the beaches are such that goosebumps Porto Katsiki Beach on Lefkada Island Flickr: imagea / imagea.org
Lindos Beach on Rhodes Flickr: esther-
Beach in the western part of Greece Flickr: visitgreecegr.
Navigio Bay on Zackife Flickr: visitgreecegr.
13. Cities are unique and original. Astypalea Flickr: darkb4dawn.
Corfu (Kerkyra)
Skiathos Flickr: cmgramse
14. Mediterranean diet Flickr appeared here: a-culinary-photo-journal
15. Greek cuisine is much more than souvlaki and gyros Flickr: pazavi / Flickr: avlxyz
16. Real Greek Feta
17. Fresh seafood
18. Figs in abundance Flickr: nobo
19. Breakfast in Greece is something Special Greek Yogurt with Honey and Nuts Flickr: gorgeoux
20. And the coffee break is very important flickr process: p-andr
21. In Greece, great beer Flickr: matt_gibson
22. Athens is one of the most underestimated cities in the world of Flickr: identity-chris-is
23. Nightlife in Athens lasts until the morning
24. Central Market in Athens – it is a "country of culinary wonders"
25. Exarchia – an area that will remain so forever Street riots in Athens 2011 Flickr: 76721782 @ N04 / Insocialableblog
26. The Greeks do not touch the paradise places, unlike the Mediterranean neighbors Flickr: southbayer / Alexander Besant
27. You can choose from 1200 islands flickr: amira_a
28. In Greece, there are many wild and wild places Flickr: adamwitwer
29. From May to September in the sky almost always the sun shines Sifnos Island Flickr: papazimouris
30. Mykonos – a big summer beach party Flickr: rwp-roger
31. But Mykonos does not mean "Party" Village in Mykonos. Photo of 1975 – nothing changed janwillemsen
32. Folegandros is one of the most charming places on earth In the past, this cliff served as a reliable protection from pirates Flickr: eliasfilis
33. Lesbos exists and is very beautiful Flickr: mavroudis
34. Crete is a museum of history. BUT There are more unique places on this island than some of the largest countries. Rethymno, Crete Flickr: theo_reth / Theophilos.
35. Holy Mount Athos Remains mysterious for over 1000 years But women enter here Forbidden Flickr: cod_gabriel
36. Epidaurus Acoustics is something! Built in the 4th century BC, the theater can fit 15,000. Human Flickr: rosino.
37. Mountaineering on Kalymnos doing it is a pleasure
38. The famous sunset in Oi on Santorini
39. Meteora Monasteries Flickr: jaimeperez
40. The Greeks saved the western civilization The burial place of 192 Athenians who died during the battle of the Marathon with the Persian Army in 490 BC Flickr: dandiffendale.
41. .. and was Sparta Ruins ancient Sparta flickr: d1v1d
42. Alexander was born here. Macedonian Flickr: carolemage
43. Here Zeus ruled the world. Mount Olympus Flickr: 33284937 @ N04 / Nikos Koutoulas.
44. From here came the oracles. Delphi Flickr: ejs76 / Emilio J Santacoloma
45. .. and Poseidon Temple of Poseidon at Cape Sounion Flickr: papazimouris
46. ​​Icarus saw Greece from above bird flight Ikaria Island Flickr: 86813892 @ N00 / Woody Wade.
47. Theater was born in Greece Theater of Dionysus in Athens Flickr: ejs76
48. … and philosophy The statue of Plato in Athens Flickr: telemax
49. ..and the democracy of Athens Flickr: arkntina
Recently, Greece has been through a lot, but Greece reborn!