One of the "business cards" of the capital of Italienia mountains garbage, overflowing garbage containers and rats that crawling in them. It has long been the opinion that Rome is one of the dirtiest cities of Europe. And it's a shame when these traces human activity is spoiled by magnificent ancient ruins and monuments of culture. This is not exactly what tourists want to see. coming to see one of the greatest cities on the earth.
Objectively, there are three causes of the garbage crisis in Rome.
The first reason – tourists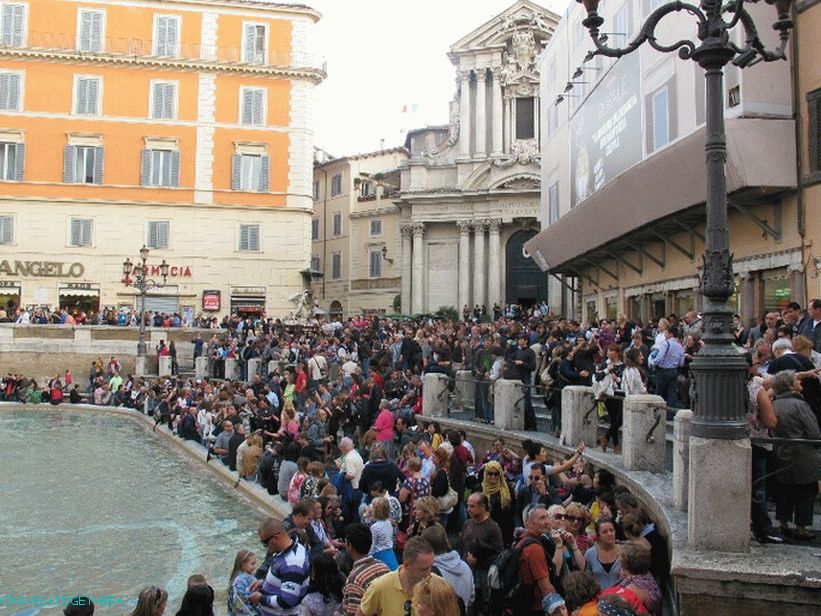 Tourists at the Trevi Fountain
Every year, 20 million tourists come to the capital of Italy, which several times its population. It is clear that such a quantity people leaves a lot of "tracks". Municipal services often just do not have time to remove all the "tourist" garbage. Garbage bins (especially in the central part of Rome, near the sights) they are crowded, and their contents are often spread through the ancients the streets. Also, tourists do not always try to scavenge after themselves, throwing or leaving it in no way intended for it places.
Reason Two – Lack of Landfills and Processing Plants garbage
Fire at a waste disposal plant in Salario
In the vicinity of Rome there was not a single large landfill. Of Only half of all garbage is recycled (according to some sources 40%). The rest is exported to other parts for processing. Italy. About 20-30% of the total volume is waiting for its turn for export for recycling and disposal for weeks. The situation is much aggravated the fire in December 2019 at a waste recycling plant in salario.
Reason Three – Migrants
Migrants in the streets of Rome
Migrants – one of the most obvious and acute problems of Rome. These people try to get to Europe in search of a better life, but settle on the streets and in the slums. They care little about the cleanliness of their seats. habitats, and do not pay for the collection and removal of garbage.